APPOINTMENT WITH ISIL
A forthcoming Anthony Provati Literary Thriller
by Joe Giordano
This time, Anthony's libido threatens his life. Anthony Provati flirts with Russian mob boss, Gorgon Malakhov's mistress. The Russian deals in death. ISIL, the Islamic State in the Levant, wants the product. Russian Intelligence supplies the means, and an art theft funds the scheme.
ISIL's targets are chilling. The chase across the Mediterranean is on. Can Anthony thwart ISIL? Will he survive?
"The threats feel very real. The plotting and writing throughout are taut and the stakes are very high. Not only are individual lives in peril, but plans are laid for massive attacks and enormous security breaches. Sales of submarines, Strontium-90 (a component of diabolical "dirty bombs"), and shoulder-launched surface-to-air missiles are all part of the high-level negotiations. Also mixed into the nefarious loot are massive amounts of heroin and three small, but priceless, Vermeer paintings…. A roller-coaster ride to the finish, this book confirms Giordano as a writer to eagerly watch."
"If you like gritty intriguing thrillers involving the FBI, Russian/Italian mobs or Islamic Terrorists you will absolutely love this book…. The characters, the plot and prose come together for an outstanding work of contemporary Americana. PRIMO highly recommends Appointment with ISIL.
"…Giordano paints a globe where the chaotic isn't resolved but modulated, where crime isn't black and white but a shifting polarity of moment by moment compromises, where good often emerges out of the back alleyways of Manhattan to save the world."
–Gravel Magazine


"Appointment with ISIL by Joe Giordano is a riveting chase around the world that will have gritty thriller lovers salivating for more from this talented and bold author. Action-packed, suspenseful and at times terrifying, clearly a must read for those who like hanging on the edge of the cliff by only their fingers."
–Dianne Bylo, Five stars Tome Tender, Top 1% of Reviewers on Goodreads
"Joe Giordano's superbly written new novel, Appointment with ISIL, is arguably an important book, providing a deeper understanding of a tumultuous world that seems hopelessly mired in a terrifying clash of cultures and belief systems. The book is a gripping socio-political thriller, taking us on a frantic chase from the tough streets of New York to Greece and Egypt and ultimately to the Vatican and Jerusalem. And with such a careful account of history, the human condition and the current state of the world, the book stands with such academic works as Waltz's Man, The State and War. The author's command of the language is on display throughout, and his vivid imagery and wry metaphors are real gifts for readers. His narrative, unique characters, and international settings are a pleasure to take in as we become immersed in the action. Appointment with ISIL is a must-read."
–Daniel VanTassel, editor, The Zodiac Review


Articles
The Pen & Muse interviews Joe Giordano
J Bronder Book Reviews interviews Joe Giordano


Other fiction by Joe Giordano
About the Author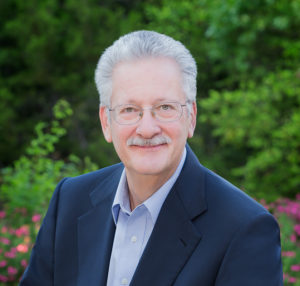 Joe Giordano's stories have appeared in more than ninety magazines including Bartleby Snopes, The Saturday Evening Post, decomP, and Shenandoah. His novel, Birds of Passage, An Italian Immigrant Coming of Age Story, was published by Harvard Square Editions October 2015. His second novel, Appointment with ISIL, an Anthony Provati Thriller will be published by HSE in June 2017. Read the first chapters and sign up for his blog.
Joe Giordano was born in Brooklyn. He and his wife, Jane, have lived in Greece, Brazil, Belgium and the Netherlands. They now live in Texas with their shih tzu, Sophia.