The Circle
A Brussels Anthology
Open this book, and you will enter a world refracted in a prism with thirty-three polished surfaces. A gem, cut in the technocratic diamond district, emitting multifarious literature through its many faces, approaching a perfect circle with each facet. Some reflect the wistful melancholy of the Brussels drizzle, some tear open the sky with a bolt of genius that will have you groping for your sunglasses.
A brain drain of anglophone and anglophile writers, itinerant and settled, share and sharpen their largely expat outpourings of human love and beastly bombings, reassuring community and bewildering exile. The private explodes in public, the petty corrupts the grand, the funny elbows the dire — in the heart of the old world, lives and stories converge and drift apart.
This collection portrays our troubled and exciting times through short story, poem, script and novel excerpt of both seasoned pros and promising hacks. Whether brutally marooned on the damp flatlands, or cosily embedded in red-brick ale houses, their dreams and nightmares shine from this beloved, accursed, ramshackle Europe of ours. Come inside.
Praise for The Circle
"This stunning anthology will not only appeal to those familiar with Brussels and its unique way of life, but also to those with an appreciation for divine inspiration as international writers engage with a capital city."
Brussels Express
Authors in The Circle:
Andreas Bergsten
Jeanie Keogh
Colin Walsh
T.D. Arkenberg
Dimitris Politis
Mimi Kunz
Andrea Rees
Patrick ten Brink
Sarah Strange
Ross Noble
Nicholas Parrott
Mauricio Ruiz
Jay Harold
S.R. Harris
Richard Boland
Ciprian Begu
Kevin Dwyer
Aisling Henrard
Antoinette Naomi Reddick
Lida Papasokrati
David Ellard
Alex Dampney
Junko Oikawa
Claire Davenport
Océan Smets
Paul Speight
Genevieve Shapiro
Klavs Skovsholm
Hamed Mobasser
Shyam Sunder Gopalakrishnan
Joost Hiltermann
Martin Jones
Cynthia C. Huijgens
Barbara Mariani
The Circle

By various authors
Edited by Patrick Ten Brink
Release date: October 14, 2018
Genre: Anthology of contemporary literature
Price: $19.95, €19.95
ISBN: 978-1-941861-70-7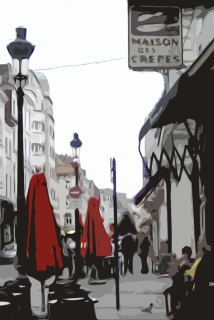 About the Authors
Andreas Bergsten is a Swedish psychologist who spent four years in Brussels,
where he took up writing fiction in English and set to work on his first novel.
Jeanie Keogh has had stories published in numerous literary magazines. Her play Baby Making
was staged at The Geordie Theatre in Montreal and Toronto's Summerworks' Theatre Festival.
Features 33 delightful authors in and around Brussels.