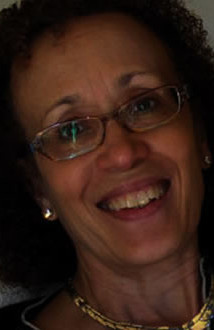 Diane Haithman has been an Arts Staff Writer for the Los Angeles Times and is a major contributor to Nikki Finke's infamous Deadline Hollywood Daily industry website. She was the LA Times' Writer-in-Residence at the Annenberg School of Journalism, University of Southern California, and is currently on the Membership Committee of PEN USA. An excerpt of her forthcoming novel was first published in HSE's Voice from the Planet.
Prior to joining the LA Times, Diane was based in Los Angeles as the West Coast Bureau Chief, associate film critic and Hollywood columnist for the Detroit Free Press. Formerly in Detroit, Diane covered arts and entertainment and served as the paper's dance critic. She has been a Critic Fellow at the Eugene O'Neill Theater Center's New Playwrights Conference and has also written for Art News, Opera News and Ad Week magazines.
Diane is an honors graduate of the University of Michigan's Honors College with a joint degree in English and Psychology (senior thesis: "The Generation of Humor as a Function of Intelligence"). At Michigan, she won prestigious Hopwood Awards in playwriting and short fiction.  She is co-author of the book The Elder Wisdom Circle Guide for a Meaningful Life (Penguin/Plume 2007). An excerpt from her novel Dark Lady of Hollywood was a finalist in the prestigious William Faulkner Creative Writing Competition (novel-in-progress category) in 2003.
Diane lives in Studio City, California with husband Alan Feldstein and Heidi the German shepherd, an aspiring dog actress.