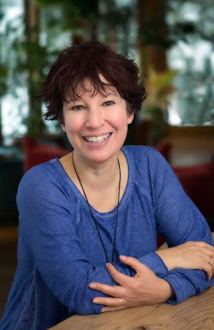 Kyla Bennett's debut novel is "No Worse Sin (Harvard Square Editions). After receiving a PhD in Ecology from the University of Connecticut, she attended Lewis and Clark's Northwestern School of Law, where she obtained a J.D. with a certificate in Natural Resources and Environmental Law. Kyla returned to the east coast in 1989, when she began work at the Boston office of the U.S. Environmental Protection Agency doing wetlands permitting and enforcement. She soon became EPA's Wetlands Enforcement Coordinator for New England, and stayed in that position until she left EPA in 1999.
Kyla then worked as the Deputy Director of Habitat for the International Fund for Animal Welfare (IFAW), headquartered on Cape Cod. After two years of protecting wildlife and their habitats around the world, Kyla joined Public Employees for Environmental Responsibility (PEER).
Today, Kyla is the Director of New England PEER, working to protect local, state and federal employees who protect the environment.
Kyla Bennett's Book