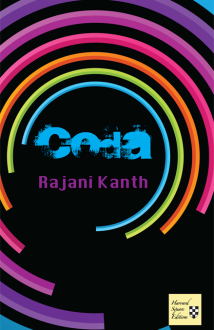 Coda
Book Launch at the Harvard Coop
Join us for Rajani Kanth book launch/signing for the title Coda on June 13th
Join us for Rajani Kanth book launch/signing for the title Coda from 2:00 to 5:00PM on April 16th, 7119 South 1300 East St, Midvale, UT 84047
CODA chronicles the life, and afterlife, of the last human, in both flashback and future shock, after the apocalypse of the millennium, where timeless, misanthropic aggression, and blindness predictably destroy all life on Earth. Coda is a compelling philosophical, and quasi-theosophical, post-modernist narrative, that (re)solves eventually the Riddle of the Universe, from the unique vantage point of the last sentient being left alive to ponder the question of existence. It is the quest of a latter-day Siddhartha, albeit in the context of an apocalyptic  world  sundered by global  catastrophe.
RAJANI   KANTH, the author, has held affiliations with  some of the most prestigious universities in the world. He also has served as an advisor to the United Nations. He is the author/editor of several academic works in political economy and culture-critique,  is a novelist and poet, and has also scribed several screenplays.  He is a visiting scholar  at Harvard University  and  Trustee of the World Peace Congress.
He takes a keen interest in human wellbeing, women's issues, peace, and environmental sustainability. His most  current academic work, in belles-lettres format, is The Post-Human Society. He also has published  a  book of  poetry, and  a self-help work on nutrition and health.
Coda

by Rajani Kanth
Release date: March 15, 2016
Genre: Cli-fi, Eco-fiction
Price: $22.95
ISBN: 978-1-941861-11-0
"Rajani Kanth has held affiliations with some of the most prestigious universities in the world. He has also served as an advisor to the United Nations. A novelist, poet, and playwright, Kanth is the author and/or editor of several academic works in political economy and culture-critique. He is presently a visiting fellow at Harvard University, and permanent trustee of the World Peace Congress. "Coda" is a deftly crafted, thoughtful and thought-provoking work of impressively well written fiction that is very highly recommended for both community and academic library collections. Coda is especially commended to the attention of science fiction enthusiasts who appreciate deftly crafted post-apocalyptic novels."
"An incandescent mind"
—John McMurtry Ph.D, Fellow of the Royal Society of Canada, Professor of Philosophy, Author of The Cancer Stage of Capitalism from Crisis to Cure
"I recommend this book to all readers that like to think on what they read."
—Books and Movies