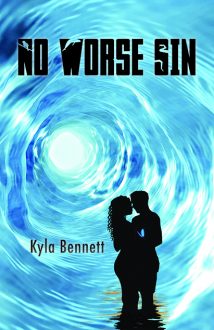 Will two teens in love make the ultimate sacrifice to avert global disaster?
First-period English class is the last place 17-year-old Laena expects to have her entire existence thrown into a tailspin. But when Cree, a jaw-droppingly gorgeous boy, mysteriously appears in her classroom, Laena knows nothing will ever be the same. Before Laena can decide who Cree really is or whether anything he says is true, she falls for him. Hard.
Cree claims he has seen the future, and it is devastating. Working frantically to avert impending disaster, the two teens plunge into a battle between science and faith that threatens everything Laena has ever known. Surviving high school is tough. But it's even tougher while fighting for your life, the boy you love, and the fate of the planet.
"Romance is a good angle for telling the story!"
"As riveting a read as it is entertaining, No Worse Sin will have special appeal to teenage and young adult adventure novel enthusiasts. No Worse Sin documents author Kyla Bennett as an exceptionally talented writer who is able to deftly craft a complex, original, and deeply engaging story. Very highly recommended for school and community library YA Fiction collections…."
Book events:
June 25th, 6:30 p.m. at Ames Free Library – Queset House, 51 Main Street, North Easton, MA
Sharon Public Library, 11 N. Main Street, Sharon, MA 02067 – Autumn 2015 – A panel of 5 authors
Mansfield, MA – To be determined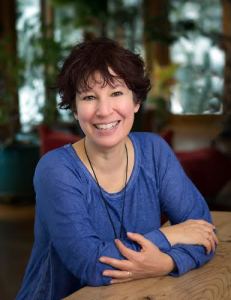 About the Author
After receiving a Ph.D. in Ecology from the University of Connecticut, Kyla Bennett attended Lewis and Clark's Northwestern School of Law, where she obtained a J.D. with a certificate in Natural Resources and Environmental Law. Kyla returned to the east coast in 1989, when she began work at the Boston office of the U.S. Environmental Protection Agency doing wetlands permitting and enforcement. She soon became EPA's Wetlands Enforcement Coordinator for New England, and stayed in that position until she left EPA in 1999. Kyla then worked as the Deputy Director of Habitat for the International Fund for Animal Welfare (IFAW), headquartered on Cape Cod. After two years of protecting wildlife and their habitats around the world, Kyla joined Public Employees for Environmental Responsibility (PEER). Today, Kyla is the Director of New England PEER, working to protect local, state and federal employees who protect the environment.