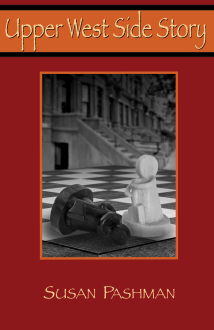 Upper West Side Story
Race tensions ignite after a shocking and tragic event: During a school field trip, Zach, who is white & Jewish, and his best friend, Cyrus, who is black, are horsing around when, in a freak accident, Cyrus falls down a flight of stairs.
Meet Bettina Grosjean, a professor of Women's History, and her husband, a high-ranking environmental policymaker in the New York City mayor's office. Once a pair of student radicals, they are now raising their two brainy children on New York's Upper West Side.
Upper West Side Story is the tale of fierce parental love tested in a startling eruption of racial hostility and political chicanery within the very community they have long loved and helped to build. Despite the deep love and affection they have for each other, their domestic life is suddenly thrown into crisis by a shocking and tragic event: During a school field trip, their son Max and his best friend, Cyrus, are horsing around when, in a freak accident, Cyrus falls down a flight of stairs.
The fact that Cyrus is black, that his mother is Bettina's closest friend, that jealousy, suspicion and resentment have long been simmering in the community, and that there are powerful political forces at work as well—all conspire to reveal an ugly underbelly of the community the Grosjeans have worked so hard to fashion into a model of an enlightened, multiracial world.
Upper West Side Story is also the story of a remarkable multi-racial friendship, a love of two women united by their ideals and their devotion to their children, then divided by events that spiral out of control.
Order
Upper West Side Story
by Susan Pashman

Release date: May 28, 2015
Genre: Legal Fiction
Price: $22.95
Paperback ISBN: 978-1-941861-03-5
Hardcover: 978-1-941861-84-4
Order
"Pashman knows how to write. She structures the novel as alternating first-person voices – Bettina's and that of her son, whose journal she has come across after his ordeal has ended. The story, which is presented with sensitivity and suspense, is a disturbing tale of tribal behavior due to race."
—NPR review of Upper West Side Story




"It's hard to find a novel so candid in its portrayals; so hard-hitting in its examples, and so realistic."
"Author Susan Pashman has clearly thought a lot about race, especially in terms of schools and parenting. In January, she started a Kids & Race blog where she posts on these issues. Writing a nuanced novel about a family in crisis allows her to delve more deeply into the complexity of reality vs. theory and imagine what's happening out of the public eye when an event that you're used to reading about in the news hits home."
Out of a ragout of race, political shenanigans, motherly love, cross-racial friendship and social envy, Susan Pashman has produced an engrossing, highly readable, and disturbing novel,
—27east

"Susan Pashman's book does what Sue Miller's The Good Mother did for an earlier era. It exposes the tensions beneath polite, contented liberal society and how they can explode when something goes wrong. Well observed and heartbreaking."
—Hanna Rosin, DoubleX Founding Editor at Slate
"This is an excellent book, a very emotional one. The title is perfect as it refers to a classic story that was made into a Broadway success, but with a different twist. The book cover is brilliant!"
"The literary mechanics of Upper West Side are smooth and understated. What I mean by this is that I think they afford the story center stage, which is just where it needs to be in this case. The question of race is far from settled in this country. We can watch the evening news on any day for stories of racial tension. If you haven't thought about race in a while, you will think about it after reading this book."
"What if The Bonfire of the Vanities was set in the present time and told from a woman's perspective? Upper West Side Story gives you an irresistible answer."
—Lara Vapnyar, author of Memoirs of a Muse



"In this powerful novel, Susan Pashman picks up the most delicate–but most pressing–subject in our national discourse and sets it down in the surround of a heart-rending tale of parental love and tender friendship. Everything is here: domestic disruption, generational divides, urban and academic politics, and, most courageously of all, racial resentment and distrust. Pashman knows her way through it all and handles it with intelligence and lovely writing."
—Joann Miller, former Editorial Director, Basic Books


"I loved how Bettina and Stephen come together to fight this charge. I really liked how both mothers where there for their kids too."
—Bronder Book Reviews


"Susan Pashman handles a tough and vital subject with unusual daring and sensitivity. Upper West Side Story is a gripping novel."
—Hilma Wolitzer, best-selling author of An Available Man



"New York neighborhoods, New York parenthood, race . . . Susan Pashman's powerful story of a fracturing family in a fractured city is fraught with understanding."
—Peter Behrens, award-winning author of The Law of Dreams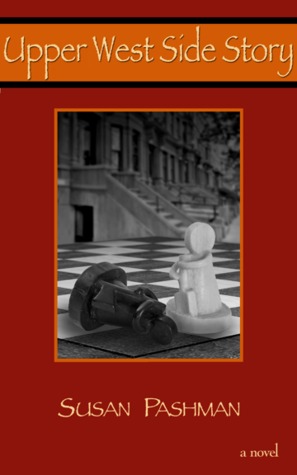 About the Author
Susan Pashman is a philosophy professor and former attorney. While in law school, she served a year in the New York City Council President's office; some of what she learned there has found its way into this story. But most of this book derives from her experience of raising two boys on her own in Brooklyn. Many of her sons' childhood exploits, and the hopes and fears she had for them, became the heart of this novel. She resides in Sag Harbor, New York, with her husband, Jack Weinstein.
Past Events
December 5. Saturday from 10am to 2pm. Barnes and Noble, book signing with several local authors. B&N Charleston, 1812 Sam Rittenberg Blvd. Charleston, SC
December 12, Saturday, 11am-1pm The Bookshop, Reading & Signing, 6018 North 16th Street, Phoenix, AZ
December 15, Tuesday, 1pm-3pm Barnes & Noble, 72840 Highway 111, Signing Palm Desert, CA