Tricks Every Boy Can Do
by Paul Buchanan
Frankie and Alive, born on the eve of the Great Depression, are identical brothers—not twins, exactly; they're the survivors of a set of triplets. Though they're genetically indistinguishable, they're different as oranges and avocados. Alvie, meek and thoughtful, frets every small decision and feels fairly certain his dead sister is haunting him. Frankie, brash and irrepressible, has a passion for bebop and five-card draw, and he isn't above standing in for his brother when it suits him.
As the two boys grow into men, through deceptions, betrayals, and twists of fate, they bend each other's destinies. But then they both fall for the same remarkable woman, Lydia—the one soul who sees them both for who they truly are. She's also the woman who has to choose between them.
Tricks Every Boy Can Do

by Paul Buchanan
Release date: October 6, 2016
Genre: Romance, Suspense
Price: $22.95
ISBN: 978-1-941861-15-8
"Exceptional, consistently compelling, wryly funny while exploring issues of sibling rivalry, Tricks Every Boy Can Do is a riveting read from first page to last and will prove to be an enduringly popular addition to community and academic library Contemporary Literary Fiction collections. For personal reading lists it should be noted that "Tricks Every Boy Can Do" is also available in a Kindle format ($9.99)."
—Midwest Book Review, 'Wisconsin Bookwatch'
"Tricks Every Boy Can Do offers a meditation on how family both molds and transforms us."
—Foreword Reviews, 5-star review
"Tricks Every Boy Can Do falls solidly in the tradition of brother narratives, but it stands apart with its decency and humanity. "How good and how pleasant it is for brothers to dwell together in unity!" David writes in Psalm 133. For Buchanan's Alvie and Frankie, it's a hard-fought but true reality indeed."
"Read this once, and you'll read it a second time. Then you'll put it on the shelf and keep it along with the rest of your favorite books. This is an absolutely authentic portrait of an era and a portrayal of characters whose entangled lives become as hauntingly real as the people you know."
—James P. Blaylock, award-winning author of The Rainy Season
"Buchanan pays intense attention to historical detail in this novel. He carefully paces the story to coincide with real-life events, such as Orson Welles' 1938 radio broadcast of The War of the Worlds and the 1947 New York Yankees-Brooklyn Dodgers World Series."
—Kirkus
"While it would be easy for a lesser writer to be nostalgic for a bygone era, Tricks Every Boy Can Do presents both the innocence and the insidiousness wrapped up in the era's facade of politeness."
—Hardly Karly
Read an excerpt at Silk Road
About the Author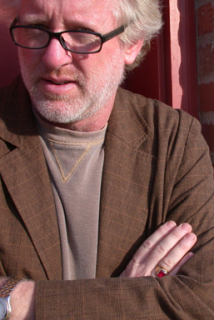 Paul Buchanan is an award-winning professor of writing at Chapman University, and the author of more than twenty books, including the novels Snapshots and The Last Place I Want to Be. His work has appeared in dozens of literary journals and magazines, including Story Quarterly, History Magazine, Crime Magazine, The Humanist, Morkan's Horse, and Cicada.