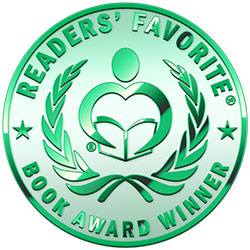 Nature's Confession
As governments give $5.3 trillion a year to fossil fuel companies, while the media propagates the idea that solar and wind energy are unprofitable (IRL!), comes Nature's Confession, the tale of two teens in a fight to save a warming planet, the universe . . . and their love
"The novel is epic" –The Guardian

When a smart-mouthed, mixed-race teen wonders why the work that needs to be done pays nothing compared to the busywork glorified on holovision news, the search for answers takes him on the wildest journey of anyone's lifetime. Their planet is choked with pollution. They can't do anything about it . . . or can they? With the girl of his dreams, he inadvertently invents living computers. Just as the human race allows corporations to pollute Earth into total desolation, institute martial law and enslave humanity, the two teens set out to save civilization. Can they thwart polluters of Earth and other fertile planets? The heroes come into their own in different kinds of relationships in this diverse, multi-cultural romance. Along the way, they enlist the help of female droid Any Gynoid, who uncovers cutting-edge scientific mysteries. Their quest takes them through the Big Bang and back. Will Starliament tear them from the project and unleash 'intelligent' life's habitual pollution, or will youth lead the way to a new way of coexisting with Nature?
Nature's Confession couldn't be more timely, just as the IMF reveals that governments spent $5.3 trillion on fossil fuel subsidies. With illustrations and topics for discussion at the back of the book, JL Morin entertains questions about busywork; economic incentives to pollute; sustainable energy; exploitation; cyborgs; the sanctity of Nature; and many kinds of relationships in this diverse, multi-cultural romance.
Meet the characters
Wuhvie, Valentine, Kendra . . . Mom . . .Yda . . . Porter . . .
"You want to talk about RACE? Humans! And you still think you're superior, pft. Look what homosapianity has done to its own environment. Do you know how RARE planets like Earth are?" —Any Gynoid
Reviews
"Nature's Confession by JL Morin: The eco-novel is wonderful and reminds me of classic science fiction I watched or read as a kid. It was a genre that fascinated me then, and this book has joined that memory. The novel is epic in that it doesn't just tell a story (which it does do too), but it puts our very survival into question while romping through the universe or discovering new quantum physics that are both scientific and spiritual in nature. In the meantime, universal symbols are unearthed, codes are investigated, fat corporations are dominating, a romance is blossoming, computers come alive, and native tribes and Nature on another planet bring our own treasured past into the future."
"As she continues to craft creative stories that are based on prominent issues, Morin is proving herself to be one of the most interesting storytellers for teens. What allowed NATURE'S CONFESSION to resonate with me was not only the fast-paced, urgent need to save the world, but the fact that love drove so much of what happens."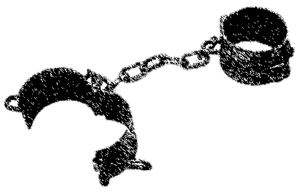 "A classic" — Fjords Review
"Adventure, satire, dystopia, all in one well-written speculative-fiction package."
—5-heart review, Foreword Reviews
" . . . I have to say it's one of the best books I have ever read."
—I Love Books video reviews by Louise Colclough
Order
Nature's Confession
by JL Morin
Two teens fight to save civilization
from ecological disaster in this unique, eco-loving cli-fi (climate fiction) adventure
Release date: January 8, 2015
Genre: Cli-fi, Science Fiction, Multicultural, Suspense
Paperback Price: $13.10
Kindle eBook: $9.99
ISBN: 978-0-9895960-7-7
Order
"Morin's novel is the literary embodiment of a distinctly different way of perceiving, and one that will no doubt work its aesthetic, as well as political "magic" on everyone who reads it, in the process transmogrifying their perception of extant social and natural reality. The kind of work that reinforces corporate domination in the world constructed by Nature's Confession is "busywork" — a neologism that conveys precisely its function of keeping workers "busy" — so busy that they do not have time to reflect on the ecological damage that corporate operations are doing to the ecosphere — busywork keeps them locked in an ideological, or discursive, prison. The link between corporate logic and enslavement is made explicit by prefacing the names of things with an "e", rendering eParliament, eHarvard, etc. The meaning of people's lives has been defined by their corporate enslavement, which goes hand in hand with the incremental pollution of the planet in the name of profit….. This book should be prescribed to every student and school-going child on the planet."
—Mail & Guardian, Dr. Bert Olivier
"Caring and flawed, the enthusiastic adolescents and their disillusioned parents are extremely likable and the fact that they care what happens to one another and what happens to the environment they share makes them sympathetic. I've certainly met other likable characters in other science fiction and fantasy books but as these characters seem so much more so, I asked myself why. The one word answer is generosity – the sympathetic humans and androids in this story are generous toward one another. And this spirit of generosity contrasts greatly with the greedy and malicious villains, led by the evil Emperor."
"The variety of viewpoints give the reader a more complete view of the world the characters experience, and are a huge asset to the story.… I loved the universe Morin described. While the world clearly reflected our own Earth, there was plenty of thought and imagination put into 'Enslaved Earth'.…The book was not only a fast-paced, entertaining read—the themes of thinking for one's self, valuing individuality, and the corrupting power of money are woven throughout Boy's story. The readers are called to think critically about their own lives, and their own role in enabling the greed of the human race. The author's ability to combine intense social commentary with a genuinely enjoyable reading experience is impressive…. Fans of science fiction and dystopian novels will love Nature's Confession, and I would recommend the book to teens and young adults interested in a fun, thought-provoking read."
—LitPick, VBat
"What I enjoyed the most was the author's ability to combine serious concerns about the environment on Earth, with a sense of humor, at times almost a double-take slapstick, and obviously her wish the polluters on earth, and the policy-makers who foster those polluters could be slapped upside of the head with a dose of reality. Instead, she gives us sublime comedy, which is much better than being preached to, or crying that the sky is falling. Although, I bet she could write a pretty good version of the Sky Is Falling."
—Midwest Book Review, David W. Wooddell
 
"Such an evocative book"
"Nature's Confession—that she might not be able to sustain the human race anymore—will appeal to readers who like their sci-fi broad and far-reaching. This novel continually moves from one plot point to the next, often switching characters to give a broader sense of the story, and never lingers too long on the technicalities. Alien lifeforms, alternative clean energy sources, intergalactic travel as well as time travel, multiple realities abound in this diverse, multi-cultural love story. Morin does an excellent job using Nature's Confession as a timely foil for the challenges our society faces regarding climate change, big industry, sustainability and how the human race will survive. Highly recommended. Nature's Confession won 1st Place in the CIBA 2017 Dante Rossetti Awards for Young Adult Fiction."
"It was incredibly tough to come up with a favourite, but in the end, I chose on JL Morin's, Nature's Confession. It's a zany, fantastical read and a product of a clearly whimsical mind. This book, however, covers some serious and important topics that are affecting the planet we live on, so very relevant. It reminded me a little of Star Trek, infused with The Hitchhikers Guide to the Galaxy, and a little Dr Who thrown in the wonderful mix."
—Best Read of 2014, Marinovich Books
"Points to Morin for writing a diverse character without emphasizing his ethnicity . . . . This is a book that gets better the second time around . . . . NC crosses the bridge between teen and adult fiction, and may aspire to be appointed as a new classic."
"The theme of climate change is beautifully developed and it is a very relevant one, considering the controversies surrounding the Paris deal on climate change. I also enjoyed the fact that the key characters are young and they are very symbolic of a new era. How often do we hear people preach that the youth are the future of the world while doing everything to destroy the world they promise the youth would inherit? That two youngsters should set out to fight for the world they will inherit is a brilliant idea. The plot isn't too complex, but the characters are very interesting and well-developed. Here is a book that is purposeful, written with a vision, and one that every decision maker should read. Nature's Confession is well-written, entertaining, and character-driven; a book that speaks about the one thing everyone should worry about. "
"What I found most riveting about J.L. Morin's Nature's Confession is the concept of busywork. Her young hero is disgusted by how most people are trapped being kept so busy that they have blinders toward the bigger picture and how the planet is being harmed. Aren't we all so wrapped up in our own lives and stress and work that we feel unable to get involved or make a change or start a revolution that will put a stop to climate change? I applaud the author for showing so creatively and cleverly the consequences of our busywork."
"J.L. Morin has done an excellent job of getting her message across in a way that provides moments of humor, danger and adventure for younger readers. The discussion topic at the end would provide an opportunity to raise awareness in the classroom and encourage youngsters to 'go green' at every opportunity as they become aware that Earth is our home and depends on us as much as we depend on it."
—Tome Tender
"There is no doubt that this cli-fi (Climate Fiction) piece has a unique plot and creative characters who inhabit not only Earth, but Grod and Phira as well. Of note is Cuppy, a many-tailed pet. There is an educational aspect to the work, with questions for discussion at the end."
"Nature's Confession clearly shows our teens how humans can be both a force for good or bad when it comes to taking care of the Earth. The book's provoking message intermingled with the need to make a difference, and to develop good friendships has much to offer those who enjoy this new genre of sci-fi. Hope to see more of it."
"The characters were so beautifully created that they jumped out of the pages into my mind and touched my heart."
—Melonie's Poetic Life
"Morin creates a character in this novel that invents eco-friendly living computers to combat the pollution of earth by corporations. The heroes uncover scientific mysteries that hopefully will teach 'earthlings' respect for Nature that they have forgotten. Great for teens and adults."
"Nature's Confession is a riveting contribution to the burgeoning field of climate fiction, providing an imaginative, powerful call for sustainable action over the myopia of corporate logic."
—Dr. Pietari Kääpä, Lecturer in Communications,
Media and Culture, University of Stirling
"Witty, with a keen eye for the absurd, Nature's Confession puts an ambitious new spin on environmental protection."
—Fintan O'Higgens, Television Writer
"JL Morin's Nature's Confession challenges readers to consider a future for Earth, balanced precipitously on the edge of uncontrolled greed. Could one family change the course of history? Read the book!"
—White House-based Freelance Journalist, Kris Anderson
Cli-fi in the News
The Associated Press covered cli-fi books being turned into movies in an article called, "Climate change inspires rise of 'cli-fi' flicks"
NPR on the new strain of fiction: "The genre has come to be called climate fiction — cli-fi, for short."
The Washington Post gets behind cli-fi in 'Climate change has created a new literary genre' saying, ". . . fiction can stir emotion and action in a way scientific reports and newscasts don't."
A panel on Climate Change Narratives discussed the new genre at London 3, the World Science Fiction Convention, August, 2014. Cli-fi made it on to the agenda of the Edinburgh International Book Festival in 2014 for the first time in an event for schools.
"Step into Sazzae and embark on an ethereal journey of lyrical imagery, manga-esque twists and turns, and intriguing characters at once both fanciful and engaging."
— Alex Sanchez, Author of Rainbow Boys and Bait
"Morin's wit can be delicious."
— Canberra Times
"Her most delightful descriptions are of the intrigues in the personal lives of the protagonists."
— The Harvard Crimson
"…vivid scenes at a kinky sex club on the outskirts of Greenwich Village with references to the bursting economic bubble and the federal government's bank bailout."
"Occupy's 1st bestselling novel"
"…exposing enough greed, hypocrisy, and blatant illegality to make even the least informed reader deliciously angry."
"An ideal read for suspense lovers interested in the current financial crisis."
― Booklist
Articles by JL Morin
World Economic Forum – Is Sustainable Growth Possible?
HuffPo – A Mountain of Beans
HuffPo – Universities Make Cli-fi Dreams Come True
Offbeat YA – Science Fiction Grew a Conscience: "We Have Been Fighting the Wrong War"
Sustainable Cities Collective – The Sustainable Growth Oxymoron
Huffington Post – There's More to the Oil Crash Than Meets The Eye
LitPick – Six Tips on Writing Reviews
Teenreads.com – The Veil

About the Author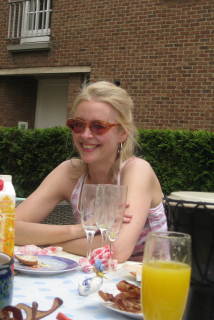 Born on the crest of sixties optimism, JL Morin grew up in inner-city Detroit. She proffered moral support while her parents sacrificed all to a failed system. Wondering what the Japanese were doing right, she decamped to Tokyo. Her debut Japan novel, Sazzae, won an eLit gold medal and a Living Now Book Award. Her second novel, Travelling Light, was a USA Best Book Awards finalist, and her third, Trading Dreams became 'Occupy's first bestselling novel'. Her climate fiction novel, Nature's Confession, won first place in the Dante Rossetti Book Awards, and a Readers' Favorite Book Award, a LitPick 5-Star Review Award, and an excerpt received an Honorable Mention in the Eco-Fiction Story Contest. Morin's fiction has appeared in The Harvard Advocate and Harvard Yisei, and her articles and translations in The Huffington Post, Library Journal, The Detroit News, Agence France Presse, European Daily, Livonia Observer Eccentric Newspapers, and The Harvard Crimson.
JL Morin's writing draws on a breadth of experience. She traded derivatives in New York while studying nights for her MBA at New York University's Stern School of Business; worked for the Federal Reserve Bank posted to the 103rd floor of the World Trade Center; presented the news as a TV broadcaster; and is adjunct faculty at Boston University.