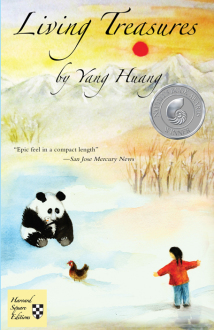 Living Treasures
by Yang Huang

Gold Medal: Next Generation Indie Book Awards, Multicultural Fiction; A top 3 historical novel of 2014; Living Now Book Award Medalist; Bellwether Prize and INDIEFAB finalist
"As with her previous books, Living Treasures and My Old Faithful, Huang…explores the generational push-pull of family life in post-Tiananmen China." —Lysley Tenorio, The New York Times Book Review
 
A woman can have a career and family, but which comes first?
A
starving panda eats a hen in order to nurse her cub in the dead of winter—there begins the perilous adventure of Gu Bao, a girl who grows up under the Chinese government's one-child policy. Bao falls in love with a handsome soldier during the tumultuous Tiananmen Square protests in 1989. The demonstrations transfix her fellow students and kill one of her friends. Bao finds herself pregnant and faces the end of her academic career. Her grieving parents arrange for a secret abortion and ship her off to her grandparents' house in the remote countryside where she was raised.
Bao searches for her inner strength while exploring the evocative Sichuan mountain landscape. She befriends a panda mother caught in a poacher's snare, and an expectant young mother hiding from villainous one-child policy enforcers bent on giving compulsory abortions. All struggle against society to preserve the treasure of their little ones. Can Bao save a rural family from destruction, and help a giant panda along the way? She devises a daring plan that changes the lives of everyone around her.
Events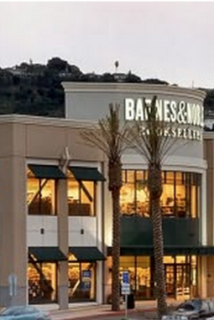 Author Signing Barnes and Noble Hillsdale
Saturday, May 30, 2015 from 11:00am – 2:00pm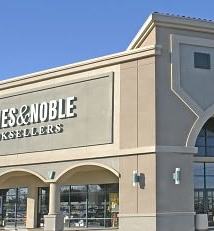 Book Signing at Barnes and Noble Blossom Hill
Saturday, March 21, 2015
1:00pm 4:00pm
Barnes and Noble Blossom Hill
Join author Yang Huang for a signing of her book Living Treasures, a gripping page-turner and an incisive social critique.
Read my blog: Sex Is a Lesson about Life.
Join author Yang Huang for a signing of her book Living Treasures, a gripping page-turner and an incisive social critique, portraying a young woman's quest for romance and justice in a rigid society.
Book launch Tuesday, November 18, 2014 from 7:00 PM to 9:00 PM (PST) Food, drinks, and prizes:
Green Apple Books, 506 Clement St., San Francisco, CA 94118
Dec. 6: San Francisco Public Library (bilingual talk)
Book talk: Hercules Book Club, Saturday, January 10, 2015
1:00pm 5:00pm, Yang will talk about Living Treasures with Hercules Book Club hosted by Christine Nadeau.
21st Annual Festival of Women Authors, Saturday, January 31, 2015 from 9:30am – 3:00pm, HS Lordships Restaurant , Berkeley Marina
Eliminating racism, empowering women, YWCA Berkeley/Oakland
Feb. 7: Reading at Barnes and Noble San Jose, Stevens Creek, San Jose, Saturday, February 7, 2015, 1:00pm 3:00pm
Feb. 9: Book talk at Albany library
Saturday, May 23, 2015, San Jose Public Library, 10:00am 3:00pm
A deeply moving story of family, passion, and courage, Living Treasures is both a gripping page-turner and an incisive social critique, portraying a young woman's quest for romance and justice in a rigid society. Bao, a law student, aspires to have both a career and family, but which comes first? A baby rarely arrives at a convenient time. The decision about the woman's body is not an easy choice but rather a compromise that comes with a dear price. Bao's struggle encapsulates many women's journeys through life, as they experience the triumphs, suffer the heartbreaks, and learn to live with the consequences.
Reviews
"Living Treasures is a book that breaks your heart, and then mends it with hope. Best book I've read this year."
—Jiayu Jeng, KTSF Channel 26 Talk Tonight host
"Living Treasures is nothing short of spectacular; especially for readers who want a story steeped in Chinese culture, tradition, and politics but cemented by a powerful young woman who emerges as a savior to others."
"The personal and the political merge in Yang Huang's debut novel about a college student in post-Cultural Revolution China. Gu Bao negotiates the shifting landscape of a country still struggling toward modernity, as China's education system, family planning policies and the deaths of her fellow students in Tiananmen Square sometimes push her to desperate measures. The story moves from city life to the rural home of Bao's grandparents, acquiring an epic feel in a compact length."
"True to life . . . focuses refreshingly on the human spirit"
"Huang does an admirable job balancing Bao's individual story against the canvas of China's evolution using crisply drawn characters who reveal their layers as the story progresses. A knotty, engaging novel of China's recent history."
—Kirkus
"Huang's winning novel is more than another work of historical fiction. Living Treasures is endearing, extraordinarily moving, and its timely message about life makes it a must read for young and old readers alike."
"A deeply human and sympathetic portrait of people living as best they can in an imperfect society"
"The novel is itself a treasure. . . . All of the characters are rich and complex. Huang writes in such a way that the reader sympathizes with each one. This isn't easy to do, but she's done it well. . . . The theme is love and it circles round and back to it again and again. Bravo! I recommend this to others."
—Marlene Thomasson, The Ocean Observer
"Living Treasures is a gripping and extraordinary historical and cultural novel that declares author Yang Huang as a talented, master storyteller."
—Aditi Saha, BookStopCorner
"Living Treasures is real, stunning, heartbreaking and intense . . . . If you read one book this year, consider this one—it's full of real, achievable, human magic—you might even learn something too."
"Living Treasures is a treasure. Sensual, brave and relevant, the book takes you to a place in China that few of us have ever experienced. I couldn't put it down."
—Patricia Harman, author of The Midwife of Hope River
 
"This is a very well written and very touching story."
"The use of metaphor and symbolism is strong throughout the story, with many images of babies, mothers, and the visceral realities of life and survival. The theme of women's bodies not always being their own is prominent."
—School Library Journal
"The novel offers an incisive fictional account of the perils of Chinese motherhood in all of its contemporary manifestations."
—Stephen Sohn, Asian American Literature Fans
"I feel like I have unearthed another hidden gem!"
—Dianne Bylo, Tome Tender
"Huang's measured yet evocative novel heightens Bao's journey from timid student to defiant adversary in the midst of personal and political upheaval….This title has been recommended for young adult readers: YA/Mature Readers: Older teens and new adults will likely identify with Bao's coming-of-age, despite its unique circumstances."
"Living Treasures is a poignant and fascinating exploration of how we shape and are shaped by the events and environments that choose us."
—Amy Glynn, the award winning poet
and author of The Modern Herbal
"Yang Huang is a born storyteller. Her luminous tale of one woman's struggles with love, cultural repression and the forces of nature is also the greater story of a country on the brink of transformation."
—Clare Willis, the author of Once Bitten
"Living Treasures paints a lyrical and compelling picture of a young woman's tumultuous journey from the remote mountains of Sichuan province to the barricades of Tiananmen Square and back again, putting her own life on the line to challenge China's one-child policy."
—John Byrne Barry, author of Bones in the Wash
"Like a young Alice Munro, Yang Huang—authoritative, compassionate, and witty—has a gift for creating characters whose actions, for good or evil, can take even themselves by surprise. Living Treasures is a suspenseful, soul-satisfying novel by an impeccable storyteller. I eagerly await her next book."
—Elizabeth Evans, the author of The Blue Hour
"Living Treasures explores love against a backdrop of oppression in 1989 China. . . . Yang rightly keeps the plot focused on the human side of the nation-changing events taking place in the background of life-changing situations faced by the characters. . . . With the national, political, and cultural setting involved here, this would be a thought-provoking read for high school students, particularly if they are guided by a knowledgeable teacher."
—Bill Wolfe, Read Her Like An Open Book
"Yang Huang has written a wonderful first novel. Bao is a complex and appealing character whose harrowing journey through 1989 rural China is told in quietly poetic language that illuminates and reveals. I did not want this book to end."
—Elizabeth Graver, author of The End of the Point
"In Living Treasures, Bao is a first year law student living untouched within the bubble of her parents' expectations when she falls in love with a young soldier, Tong, and finds herself pregnant. With this, she starts her journey, which will drive her to make hard choices. Part myth, part fairy tale, yet completely realistic in its depiction of daily life in China, this is the beautiful and unique coming of age story of a young woman at a moment of history in which her personal journey flows together with that of her generation, a journey of self-determination."
—C.E. Poverman, author of Love by Drowning
About the Author:
Born and raised in mainland China, Huang was nominated for the Pushcart Prize. Living Treasures is Huang's debut novel. She is represented by Barbara Braun and has had short stories and a feature-length screenplay published in literary magazines including the Asian Pacific American Journal, The Evansville Review, Futures, Porcupine Literary Arts Magazine, Nuvein, and Stories for Film. Huang works as a computer engineer for U. C. Berkeley and a writer by vocation. She came to the U.S. shortly after taking part in the 1989 student movement. Find out more about Yang at www.yanghuang.com
Author Bio
Yang Huang grew up in Jiangsu, China and came to the US to study computer science. While working as an engineer, she studied literature and pursued writing, her passion since childhood. Her debut novel Living Treasures is a Pen/Bellwether Prize finalist and a Top Ten Historical Novel of 2014 at Foreword Reviews. Yang's 2nd novel, My Old Faithful, won the Juniper Prize and was published by University of Massachusetts Press. Her third novel, My Good Son, was published by University of New Orleans Press, 2021 (see reviews in the The New York Times Book Review).