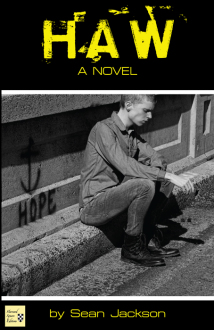 In a barbaric future, enough hope remains
for some to sacrifice everything
The gripping story of a father's struggle to save his son
from a corrupt society in a pitiless, bleak, futuristic America
Mired in a corrupt, dangerous city that is on the verge of collapse, a father and son flee to a rural village, hoping to find refuge from their violent lives. What they find is not the haunted hippie environs of local legend, but a gritty farm community that thrives despite the threat of criminal invasions and the ominous presence of a nearby nuclear reactor.
A bioengineer, Lucas lends his expertise to the efforts of sustainability, while his son—a rising young photojournalist—falls in love with one of the sons of a folksy family whose charm lies in its ability to keep the community together, through music and love—until disaster shakes their fragile world.
Upcoming reading/signing at So & So Books in Raleigh, NC
Signing Aug. 8 at Page After Page Books in Elizabeth City, NC
Interview in Daily Advance (Eliabeth City NC), Aug. 6, 2015
Indy Week (Triangle alternative weekly) review, Aug. 19, 2015
Cleaver Magazine review (Aug. 11) by Michelle Fost
Praise for Haw
"Deliciously dark and compelling insights interspersed with moments of enlightenment and hope are the driving force of a novel that focuses on the course of survival and what is lost in that process. Very highly recommended: a powerful read that's hard to put down!"
—Midwest Book Review
"The author set up the characters and kept me on the edge of my seat"
—LitPick, 5-Star Review
"Haw ventures into dystopiana with cli-fi aplomb. A novel worth savoring."
—Dan Bloom, The Cli-Fi Report
"Sean Jackson has brought the reality and fears of the future into his debut novel. I would definitely recommend this novel to readers all over the world. One novel that crosses every barrier and leaves readers guessing. Overall, I rate it a five out of five stars."
—Danielle Urban, Universal Creativity – 5 of 5 stars
Sean Jackson's debut novel Haw has been praised by author Mitch Cullin (Tideland, A Slight Trick of the Mind) as a potentially seminal work in contemporary American fiction. Cullin celebrated Haw as "a sort of Brave New World for modern times, updated with Jackson's expansive, unique vision of a world bordering on collapse, but not yet devoid of hope. The unique imagery and characters summoned in Haw is equal parts moving, funny, irreverent, timely, and verging on sheer brilliance. I relished every moment of it."
Eco-fiction.com Interview with Sean Jackson
Author Bio
Sean Jackson has published numerous short stories in literary journals, from the U.S. to Canada and Australia. Haw is his debut novel. He was born in Raleigh, North Carolina. He lives in Cary with his wife and two sons.