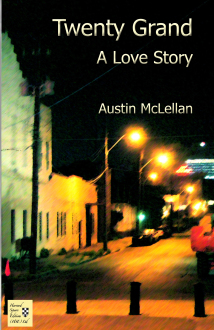 A riveting modern noir telling of
desire and betrayal, justice and love
Forthcoming April 21, 2015
The beautiful wife of a powerful businessman finds that her husband has given their fortune away to a young woman. And she'll do anything to get it back.
Gloria Orion's life is complete – a lovely home, a wealthy spouse, vacations abroad. It's a pretty picture.
But one afternoon, Gloria discovers this nice life is an illusion. She finds that her husband Karl has given away their fortune to a young woman named Mira. When she confronts him, he puts up a wall: It's all true, honey. And none of your damn business. Then Karl reveals he is dying of cancer, and has no insurance. Gloria's devastated, stunned – and bankrupt. But her tears dry quickly. This girl Mira has the money, she thinks. My money! And Gloria Orion will do anything to get it back.
She calls her brother, a prominent lawyer, who's fighting to save the building he owns from foreclosure. He needs money too, fast. Then she finds a private investigator, who can't earn a living legitimately because his license is revoked. But that suits Gloria fine, so she hires him. Angry and desperate, they're all determined to recover the money.
Unfortunately, Mira won't be much help. Her body turns up in a vacant lot on the wrong side of town, and the cops suspect Gloria and her brother of murder. The hunters become the hunted. As the police close in, Gloria embarks on a frantic search, only to find disaster. In a shocking ending, her lost fortune becomes part of a strange and fascinating justice.
Praise for Twenty Grand
"Twenty-Grand, A Love Story is a novel that pulls you in and won't let you go. The fate of the characters will break your heart as they do the best they can with all they have. In the end, their success will lift you up."
—Lyman McLallen, Professor of English, Hankuk University, Seoul, Korea
"McLellan writes compelling characters with real struggles and dark secrets, weaving them into a story that keeps you guessing and stays with you beyond the final page."
—Stacey Wiedower, author of Thirty First Dates
About the Author
Austin McLellan has published fiction at Akashicbooks.com, and in the Bangalore Review, Stepaway Magazine, the Monarch Review, and In Recovery Magazine (Spring 2015). His drama King Henry, Mayor was a finalist in the 2014 Tennessee Williams Play Contest. In a previous life, Austin taught English and writing at universities in Asia, Europe, and the United States. He has also operated an art gallery, developed software, and acted in a Shakespeare play. Austin lives in Memphis, Tennessee, where he develops real estate in the inner city, and writes. He has a BA, Philosophy from Rhodes College; an MA in Literature from the University of Memphis. More at www.austinmclellan.com