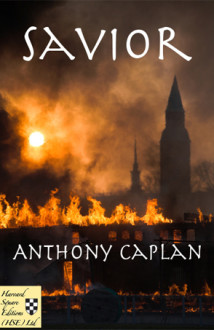 by Anthony Caplan
Amazon #1 bestseller in International Crime 
A father and son stumble into the secret world of the Santos Muertos, a crime cartel bent on global domination. The son must find his father and keep the secret of the ancient Mayan code underlying the creation of matter in the universe from falling into the wrong hands.
A story of sacrifice and love.
Praise for Savior
"In the literary world, a gem comes along that deserves to be recognized and read. Grab your sunglasses because Savior by Anthony Caplan shines it's brilliance up there with the rarest of rare finds! Part mystery, part adventure, part psychological thriller, part coming of age, 100% amazing, a non-offensive read for any age!"
–Dianne Bylo, Tome Tender
"Set in a dystopian near-future, Savior is genre-breaking reading at its best . . . a fascinating combination of high adventure and interpersonal relationships that keep Savior an exciting, unpredictable read right up to its emotionally charged (and satisfying) conclusion."
–Diane Donovan, Midwest Book Review
"The story opened strong and it kept that level throughout…This is definitely a story of love and sacrifice."
—Highway-YA
"This is a great edge-of-your-seat dystopian novel. I was drawn in immediately and could not put it down…a wonderful story of faith and courage. Even if you don't read dystopian novels, this book takes you on an amazing cross-country adventure you're sure to enjoy."
"The author did a superb job on creating the characters, going deep into the psycho analysis of their behavior. The plot is very well constructed….The plot is very intense and it is guaranteed that you will be hooked from the first page on this incredible adventure, showing that a love between father and son has no limits. I recommend this book to the permanent library of all readers that enjoy a very well written novel and want to be entertained."
"The use of language is intelligent, and unexpected in today's thriller/dystopian genres, with turns of phrase that startle with their elegance without ripping the reader away from the plot or descriptions . . . It is exemplary in its stellar use of language, its complex plot and characterizations, its ability to derive truths and fallacies and the thin veil separating them."
—Diane Nelson, Sand in My Shoes Reviews
"I enjoyed the characters very much and the development of the plot line kept me interested to the end. The Canadian connection made it even more exciting."
—J.C., Rockwood, Ontario
About the Author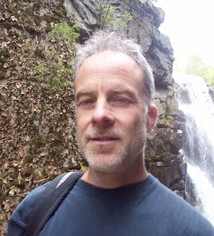 A former reporter in Central America, Venezuela and the UK for the Associated Press and United Press International, Anthony Caplan teaches high school Spanish in New Hampshire. He is also a farmer, and the author of Birdman; French Pond Road; and Latitudes – A Story of Coming Home.