Four Tales of Troubled Love
by Matthew James Babcock
BYU Idaho Radio Excerpt of Four Tales of Troubled Love
Enter this tetrad of tangled love tales at the turn of the last millennium when what were then the latest technologies—personal computers, fax machines, and mobile phones—started to short-circuit pacemakers. This tour de four of realistic love stories operates operatically, like a piece of music in four movements, sometimes zany and tragic, at times surreal and sublime.
Help Phone Thirteen' (scherzando con misterioso): A young father moves his family across the country to escape his oppressive in-laws and, when his job and marriage implode, gets guidance from a mystical voice on a "help phone" at the local mall and a professional clown masquerading as social savior.
'Meer, Tarn, Water, Fell' (marcia moderato con fuoco): A poetry-loathing Dutch tour bus driver on a stopover in The Lake District plots revenge on his German ex-wife, unaware that the daughter he never knew he had has followed him half way around the world for the love she was denied.
'Impressions' (appassionato): An ex-military pilot turned tech CEO finds his unconventional marriage and newfound faith at odds when he discovers the joys and dangers that come with waiting for answers from heaven and the heart.
'The Seal' (eroico non troppo): A young family, caught between the baby blues and the deep blue sea, battles professional and personal pressures, but thanks to a homeless benefactor and captive harbor seal, learns that loving the environment and loving each other are a matter of instinct.
T. S. Eliot had his Four Quartets of poetry, now comes a foursome of fiction. For beach readers, literature connoisseurs, and book club junkies alike, these tales will quadruple the pleasure in reflecting on how we live and love. Wherever you take them, they will find you once again, in love with trouble and troubled by love.
Praise for Four Tales of Troubled Love
"Matthew James Babcock is charming with a poetic bent…. Throughout all the stories there is a push and pull for what love really means. For all those beach readers or book clubs looking for their next read — this is it."
⎯J Bowen West, The Times News


"With sentences like, 'His sick heart swings like a clapperless bell,' Matthew James Babcock's Four Tales of Troubled Love is a banquet of rich, abundant and wildly inventive language.  In these novellas, only oddly matched lovers survive, and the fantastic and hilarious are indistinguishable from the painful and dismal.  A unique and exceptional book."
⎯John Vernon, Author of Lucky Billy
Poetry by Matthew James Babcock
About the Author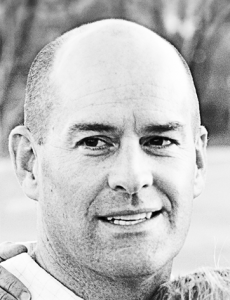 A veteran presenter, professor, and reader, Matthew James Babcock has traveled, studied, and written in Utah, New York, Pennsylvania, Great Britain, Germany, and has come home to roost in the great basins of the Rocky Mountain Northwest. He lurks online under the code name 'Wordman'. Visit Matt's web site.