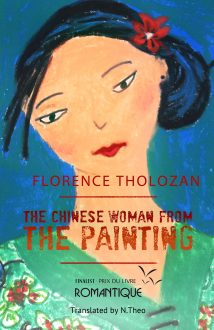 The Chinese Woman from the Painting
A novel by Florence Tholozan
Translated from the French by N. Theo
A contemporary romance, faithfully reproduced in a historical painting, directly leads a couple on a mysterious journey into the heart of China.
Next Generation Indie Book Award Finalist, 2022, FIRST NOVEL (70,000 TO 90,000 WORDS); Semi-finalist in the Chanticleer Paranormal Book Awards Novel Competition for Supernatural Fiction, 2022; St Clément Authors' Words Prize Winner, 2020; Romantic Book Prize finalist,  2019; Lions  Literature Award,  2021 finalist; Asia 2021 Award finalist; Prix des Auteurs Inconnus Shortlisted, 2020
With discussion topics at the back, this English edition explores themes of the role of art in generational trauma, healing, and reincarnated love. Melisande teaches Mandarin and is passionate about China. Guillaume is an architect. Their meeting seems unexpected yet predestined. Without knowing why their love for each other is absolutely obvious to them. It is true love at first sight. One day, as Melisande and Guillaume are browsing the stands at a garage sale, their gaze falls upon a strange painting. In the foreground, they see a serene Chinese woman, while in the background they spot a couple who could easily be taken for them. They are further intrigued when they notice that Guillaume's precious watch is faithfully reproduced and it seems that the painting really does depict them as a much older couple. How can such a coincidence be possible? Or is there something more to it?
When they decide to have this odd painting examined, Melisande and Guillaume do not yet imagine all of the secrets that the Chinese woman is hiding and how much their life will change. To unravel its mysteries, the two lovers set off on a great journey through China during which they discover the source of their unconditional love. Their shared and abiding feeling of déjà vu at last makes sense in the Chinese painting. Driven by an irresistible curiosity and guided by their feelings for each other, they make many discoveries about their common destiny, each more surprising than the last.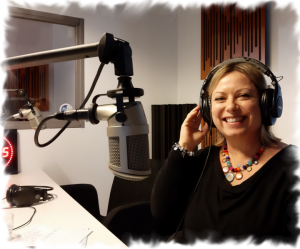 Order
The Chinese Woman from
the Painting

by Florence Tholozan
Release: 6/21/2023 English Translation, Paperback ISBN 9781941861905; Price: $18.91
11/15/22, English Translation, Hardback ISBN: 9781941861875; Price: $29.95
Release: 4/23/22, French-English Facing-pages Translation
Genre: Literary/Visionary Fiction; Historical; Romance
Paperback Facing-pages bilingual translation ISBN: 9781941861820; Price: $22.95

Order
Praise for The Chinese Woman from the Painting
"A captivating novel with several voices that makes you travel. I really appreciated this magnificent love story embellished with reflections on life, the passage of time, with a very well done alternate point of view. Finally there is suspense with a fantastic tone from the beginning of the book. What mystery is hidden behind the painting? I really liked all the references to art and some descriptive passages are written with a lot of poetry. A beautiful writing, a beautiful discovery!"
"A good story and a great translation"
―Katie Lemons, Hot and Sour
"I don't know if it's because this author is also French (I read the book with the French text on the other side of the English), but the story reminded me a lot of Musso's books, so I liked it just as much as I usually like his books. Non se per via del fatto che anche questa autrice sia francese (ho letto il libro con il testo francese a fronte), ma la storia mi ha ricordato molto i libri di Musso, e quindi mi é piaciuto proprio come di solito mi piacciono i suoi di libri."
―Gonza Basta, Nardini Maria Cristina, Berlin
Praise for the original French version, La Chinoise du Tableau
"Winner of the Saint Clément Prix de Paroles d'auteur(e)s de Saint Clément 2020, and finalist for the 2019 Prix du Livre Romantique from the Charleston and City of Cabourg Publishing, the book tells a fascinating story of mysteries and emotions."
"A novel evoking life's encounters, eternal love, and plunging us into a fascinating adventure."
―Rencontre des Auteurs Francophones
"Florence Tholozan, school teacher in Castelnau, is the author of a debut novel that brings the reader to China. A welcome literary voyage during these times when borders are closed."
―Magazine de la-Ville de Castelnau le Lez
"The first words that come to mind to describe the encounter with this story are 'sweet' and 'delicate'. The same sweetness and delicacy that characterizes Chinese culture, which this novel reveals better than an organized trip."
"A novel filled with tenderness, written with a fluid and easy-to-read pen."
"I quickly became attached to Mélisende and Guillaume. They are a beautiful couple, full of tenderness and love for each other. They complement and resemble each other at the same time, these are what we call soulmates. It's a very complete story, very well constructed, which explores all sides of a life. A little touch of magic and fantasy brings another dimension to existence."
"Florence Tholozan manages to put into words the brevity of certain moments, intuitions, impressions and feelings. She translates, through language, the beauty of these moments suspended in the void, almost unreal. She finally wraps everything in a soft style, a melodic phrasing, as if not to rush these impressions, not to scare them away. "
In The News
91 FM Plus, France – podcast
Anchor.fm, France – podcast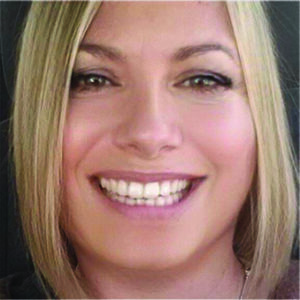 About the Author
Florence Tholozan is a teacher of clinical psychology in Hérault, France. As far back as she can remember, she has had a love of words. The Chinese Woman from the Painting is her first novel.